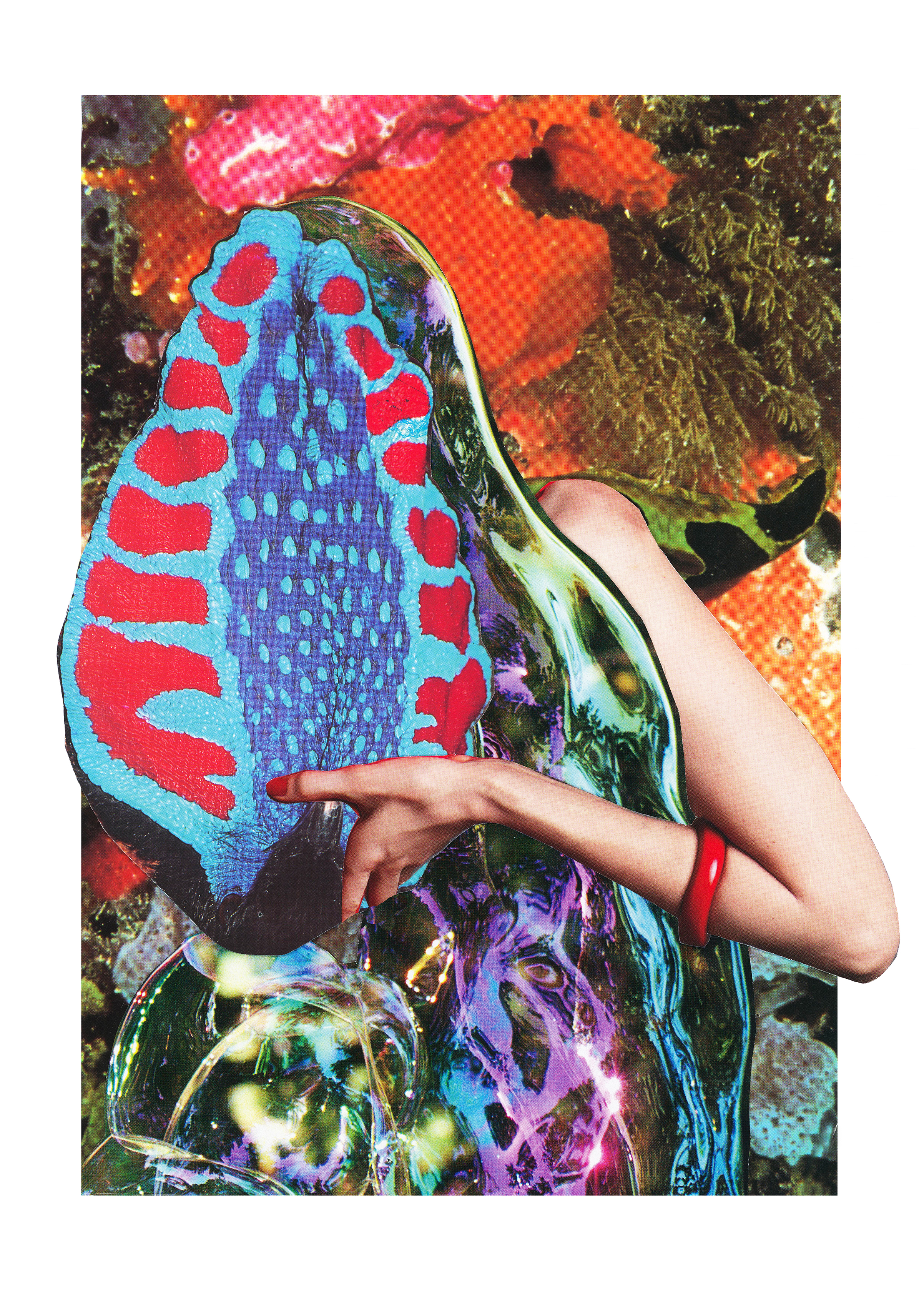 Often used as a means to connect the past with the present, collage is used here as a medium to provoke questions of our future, more specifically with regards to the symbiotic relationship between nature and culture. Skin becomes a commodity, inanimate objects become anthropomorphised, bodies possessed, manipulated and consumed.

The work favours paper collage as an authentic approach to image-making. It allows the freedom of endless combinations whilst maintaining unique details that cannot be truly replicated by computer generated imagery. Textures of the paper, page numbers, second hand defects and the journey to sourcing the images in the first place are all part of the completed image.

There is a playful ambiguity to each image. Juxtaposing the glossy pages of fashion magazines with grainy scientific research books, the two pairings work simultaneously to prompt questions about the consumer's formulated desire for the infinite and
absolute in fashion and in nature.